Top 5 Methods to Fix Samsung Smart Switch Taking Long Time!
Samsung Smart Switch is a breakthrough app that lets you transfer your files such as pictures, videos, contacts, messages, and more important data.
It seamlessly lets you move data between smartphones, tablets, and these devices. Samsung Smart Switch supports both Android and iOS devices and performs transfer over Wi-Fi or with a USB cable, or using a computer (mac or Windows).
This app is not only featured on Samsung devices but is also available for download in PlayStore to most Android devices and even iOS. So, The most common problem seen is that the Samsung Smart Switch taking long time to complete the transfer.
However, there are instances when users experience issues with the Samsung Smart Switch. If you are one of them, here are 5 solutions you can try to fix the issue and also explore the best alternative for smoother top file-transferring tool.
Part #1: How Long Does It Take for Samsung Smart Switch to Transfer?
Samsung Smart Switch can transfer 1 GB of data in just a couple of minutes. If you plan to transfer data more than this, you can estimate the time frame accordingly to avoid inconvenience.
How to Use Samsung Smart Switch?
Smart Switch lets you transfer files over Wi-Fi, USB, and through the computer. Check out how to use Smart Switch to transfer your data.
Transfer Data Directly via Wi-Fi Direct
Install the Samsung Smart Switch If you already have this feature, simply launch the app. Note, that you should install the app on both the source phone and the receiving device.
Open Samsung Smart Switchon both devices and set the Sending phone and the Receiving phone.
Tap Connect.
Select the files you want to transfer across and wait for the process to be completed.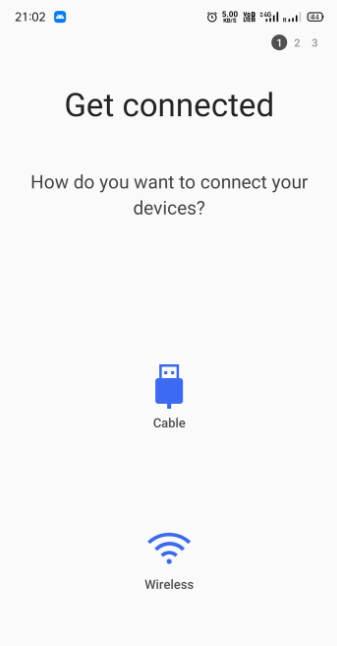 Transfer from iOS to Android
Back up all your iOS data to iCloud.
Launch Smart Switchon the Android.
Set the iPhone as the Sending device.
Provide your iCloud credentials.
Choose the items you want to import from iCloud.
Tap Import.
Via OTG Cable (Samsung Galaxy Devices Only)
If you have a USB OTG adaptor, you can also transfer your files from iOS to Android using the Smart Switch app.
Connect the USB OTG adaptorto your Galaxy phone.
Do the same to the iOS device. Connect the 30-pin cable to your iPhone. Then, connect the USB side of your lightning cable to the OTG adaptor.
Launch Smart Switchon the Galaxy phone. Tap Smart Switchfrom the pop-up.
Tap Truston the iOS device.
Choose the content you want to transfer.
Tap Import.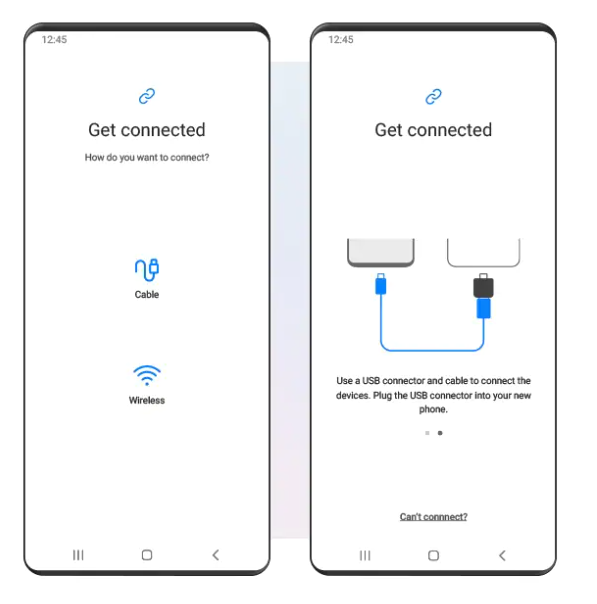 Is Samsung Smart Switch Safe to Use?
Absolutely. Samsung Smart Switch utilizes direct transfer between devices and uses a secure connection. Your files will be copied from the old phone to the new one and are organized based on the order of transfer this is why you might see that your pictures or documents are rearranged.
Your downloaded apps, however, are not transferred but you can download them any time from the PlayStore. The same goes for encrypted data such as your WhatsApp chats, this type of content will not be transferred using Samsung Smart Switch but rather you can create a separate backup.
Any content from iOS devices with Digital Rights Management or DRM will not be transferred.
If the Samsung Smart Switch taking long time to move your files or is stuck at 99%, follow the steps in the next part.
Part #2: 5 Fast Solutions to Fix Samsung Smart Switch Taking Long Time
There are various reasons why Samsung Smart Switch taking long time to copy your stuff over. It could be an internet connection, device storage, and many more.
We have collected the best possible solutions that could help you fix this issue. Check them out below:
Solution #1: Clear The Samsung Switch App Cache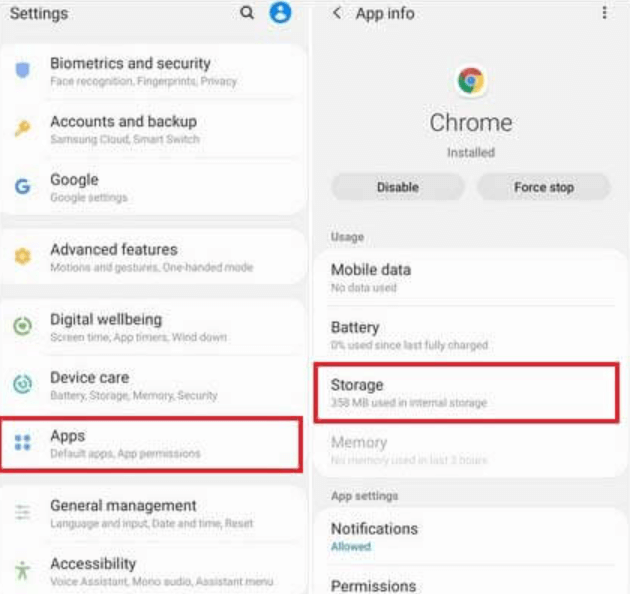 Restart the transfer.
Solution #2: Reset Devices
A quick reboot can also help you fix the issue. Just give both devices a good restart and try to use the Samsung Smart Switch again.
Refer to your phone's on and off the power.
Solution #3: Free Up Space on Target Device
Another possible reason why the Samsung Smart Switch transfer taking long time when there is not enough storage space left on both devices.
The best thing you can do before using Smart Switch is to check your device storage first.
Android
iPhone
Or, you can also delete unnecessary items on your devices to free some space.
Another tip is for you to check the receiving phone's capacity and how much data you are going to transfer so you'll have an estimate.
Solution #4: Update or Reinstall Samsung Smart Switch
You can download the latest Samsung Smart Switch app from the Galaxy Store or Play Store. From here, you can also check if there is an available update for this app. Update if needed and check if this resolves the issue.
Or, you can reinstall the Smart Switch app and retry the transfer.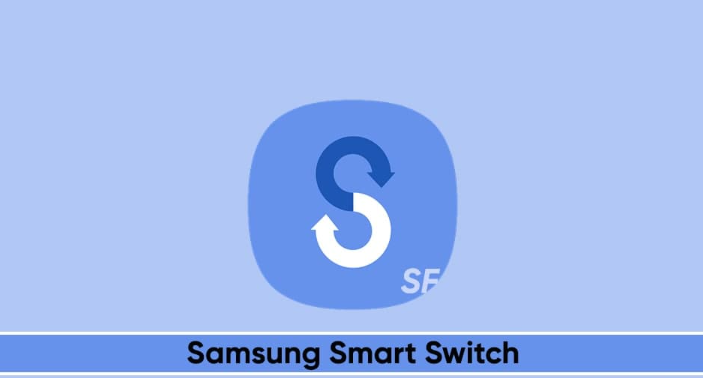 Solution #5: Transfer Files Gradually
One of the main reasons why the Samsung Smart Switch taking long time to transfer your files is due to a total load of data. If possible, transfer files gradually or depending on their file sizes.
You can start with the most important files first such as your contacts and messages. Then, work on your photos. This can ensure that your file transfer won't get stuck.
Part #3: Recommended Alternative to Samsung Smart Switch Taking Long Time
FoneDog Phone Transfer is the best alternative to Samsung Smart Switch taking long time and also in terms of transferring files and managing content.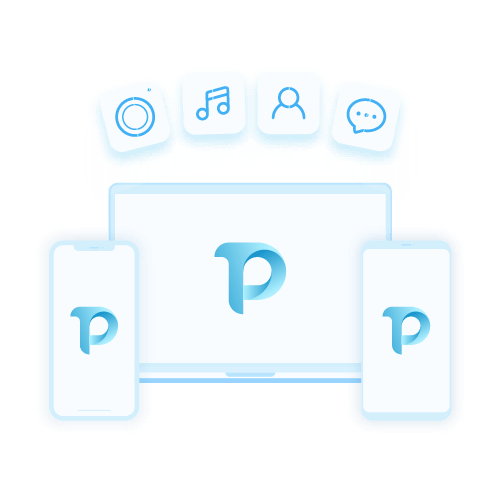 Phone Transfer Transfer files among iOS, Android and Windows PC. Transfer and backup text messages, contacts, photos, video, music on computer easily. Fully compatible with the latest iOS and Android. Free Download
This all-in-one software helps you move files between iPhone and Android without data loss and even backup your data to the computer in just a click.
FoneDog Phone Transfer can transfer your contacts, messages, gallery, documents, and more. It is the most flexible transfer software that you can take advantage of!
After you register our FoneDog Phone Transfer, here are some of its notable features:
Transfer all types of data between iOS to iOS, Android to Android, iOS to Android, and vice versa. iOS/Android to computer, and vice versa.
Compatible to use in Android 2.2and above and the latestiOS 15 is supported
Move pictures in the camera roll from the iOS or Android device to the computer
Convert HEIC images to common image formats like PNG. or JPG.
iOS SMS and iMessages will be transferred in HTML/CSV/TXT format to Android or computer
Add, delete, de-duplicate, and edit Contacts
Export Contacts to CSV format in the computer
Create a Customized Ringtone
And more…
Here's how to use FoneDog Phone Transfer:
Download and install FoneDog Phone Transfer on your computer. Follow the onscreen instructions on how to successfully install the software.
Connect Smartphones via USB cable. If you are using an iPhone, tap Trust This Computerto establish a connection. For Android, it might require you toAllow USB Debugging from your Settings.
Select the type of file to transfer. Choose from the items from the left-side menu. Or you can use the One-Click Operation Preview the items you wish to transfer if needed.
Click Export To Deviceor Export to PC and wait for the transfer to be completed
You'll get a quick and clear process with FoneDog Phone Transfer. There is no need for you to use Wi-Fi or data during transfer.
Part #4: Summary
Is your Samsung Smart Switch taking long time to transfer your data? It could be a connection issue or your device storage. After all, you can use the above solutions to check if the problem still persists.
However, if you need a better alternative, FoneDog Phone Transfer is the ultimate choice. It provides you with a simple and upfront file transfer solution without any interference.