How Long Does Smart Switch Take [2023 Complete Guide]
Moving files to your new Samsung Galaxy? Samsung introduces the Smart Switch app that boasts of its ultra-fast way to move files in between Samsung devices. It can also be used to transfer files between Android devices and iOS. However, the type of content may vary depending on the supported device. Its best feature is seen in between galaxy phones.
You can use two modes of file transfer on the Smart Switch, the first is the wired connection which utilizes a USB cable, and the second is to transfer files wirelessly. But, you might think how long does Smart Switch transfer take? According to Samsung, 1 GB of data can be transferred to another galaxy device in just barely a couple of minutes!
However, this estimated timeframe depends on the total load of files you will move over. If you have 50GB of data to transfer over, it may take more or less than an hour. Find out more about the Samsung Smart Switch and how you can make use of this feature. Part 1. How to Transfer Files Using Samsung Smart SwitchPart 2. 3 Effective Tips to Speed up Samsung Smart Switch When It Takes Longer than UsualPart 3. Samsung Smart Switch AlternativePart 4. Summary
Part 1. How to Transfer Files Using Samsung Smart Switch
Samsung has developed a faster way to move data in between their Galaxy devices to promote seamless and effortless transfer. This innovation is a great leap from the usual mode of transfer we use which is to copy the files from the old phone to a computer then from your computer to the new phone.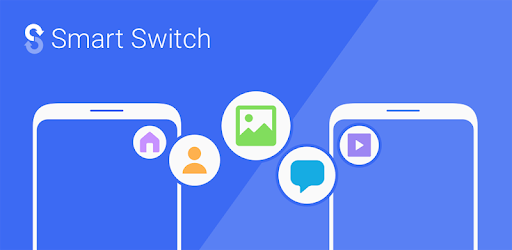 Or you can also use apps to transfer files over. All these time-consuming methods are eliminated when you use the Smart Switch app. You only need to install this app (if you are using other Android devices) or enable it from your Galaxy settings.
In order to transfer your personal content from the old galaxy to the new one, you can choose to either move them wired or wirelessly. Here are the steps:
Method 1. Transfer Content Wirelessly
A wireless transfer is highly preferred by many users because it is easy to use, and not an eyesore. What you need to do is to plug in both devices to a power source or at least charge it with 20% or more battery life.
Place the Galaxy devices within 4 inches apart
Launch Smart Switch apps on both phones.
Tap Send data on the old Galaxy
Then tap Receive data on the new phone
Select Wireless on both phones for the mode of transfer
Select the type of files you want to copy from your old phone, on the new Galaxy
Complete the connection by tapping Allow on the old phone.
Choose the content you want to move on the new Galaxy, and then tap Transfer
Tap Close once the transfer is complete
Method 2. Move your Files with USB Connection
Moving files wirelessly is fast but using a Smart Switch USB OTG connection is faster. A wired connection is still the most ideal mode of transfer because it does not have any interferences in between unlike in a wireless environment wherein you need to consider other devices around.
You can use cabled transfer when using the Samsung Smart Switch app in a more efficient way. Follow these: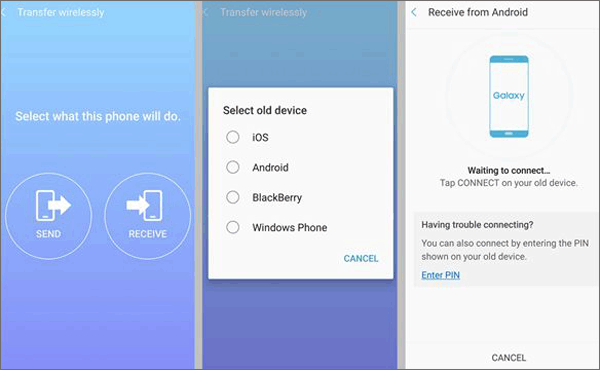 Connect both devices with a USB cable. Most cables will require you to use a USB-OTG adapter. But, if you are using a Lightning to USB-C or USB-C to USB-C cable then you won't need an adapter, just plug in the new device
Launch Smart Switch on both Galaxy devices
Tap Send data on the old Galaxy and tap Receive data on the new phone
Select the Cable transfer option on both devices. Let the Smart Switch scan the old device for transferrable content
Choose the data you want to be transferred over. You will see an estimated transfer time for all the content to move over
Tap Transfer to begin the process
Select Done on the new phone
Tap Close on the old device
Note: If you have tons of text messages to be transferred, it is highly recommended to use the wireless method. 1GB for every 2 minutes, that is how long Smart Switch will take.
Part 2. 3 Effective Tips to Speed up Samsung Smart Switch When It Takes Longer than Usual
As we discussed above, 1GB for every 2 minutes is how long Smart Switch takes. However, sometimes it could be longer than usual. If the Smart Switch is stuck or is taking longer than usual, follow the tips below to fix the issue.
Tip# 1. Check your Internet connection or USB cable
During the transfer whether wired or wireless, make sure that there will be no interferences that could delay or distract the process. Check the USB cable and ports for any damages or dents before you begin the transfer.
If you are experiencing slowness during a wireless transfer, check the Wi-Fi connection. You may do a quick turning on and off of the Wi-Fi feature to reset the connection.
Tip# 2. Make sure your Samsung devices are within the range
Samsung recommends that you keep both devices at least within 50ft range to allow a smooth wireless transfer. But for a better and faster connection, leave the phone sitting beside each other at least 4 inches apart to ensure that your file transfer is fast and secured.
Tip# 3 Reboot both Galaxy devices
Some users reported that they were stuck at 99% upon using the Smart Switch app and never progressed. The best way to fix this quickly is to reboot both devices. This will give your phones a quick refresh and once they are ready, restart the Smart Switch transfer.
Part 3. Samsung Smart Switch Alternative
I guess you all know how long does Smart Switch takes for now. But some of the alternatives could be faster and easier. Also, there are several cases were reported that the Samsung Smart Switch app failed during transfer causing further issues with your files. This can trigger data loss at some point. Protect and secure your data by having a reliable backup option. The best alternative you can use is the FoneDog Android Data Backup and Restore.
With this software, you can copy all types of files in your Android, such as contacts, photos, call history, music, messages, videos, and more. You can also take advantage of its one-click backup operation for a faster way or you can individually select the files you only need.
Find out how to use FoneDog Android Data Backup and Restore below:
Install FoneDog Android Data Backup and Restoreon the computer
Connect your Old phone to the computer via USB cable
Choose Android Data Backup and Restore from the main menu
Select whether to use Device Data Backup or One-click backup operation
Find and select the types of content you want to transfer over. Click Start
Wait for the backup to be completed
Connect your new Galaxy device via USB cable
Click on Device Data Restore
Click the Start button
Choose the data type you want to restore
Click Restore and wait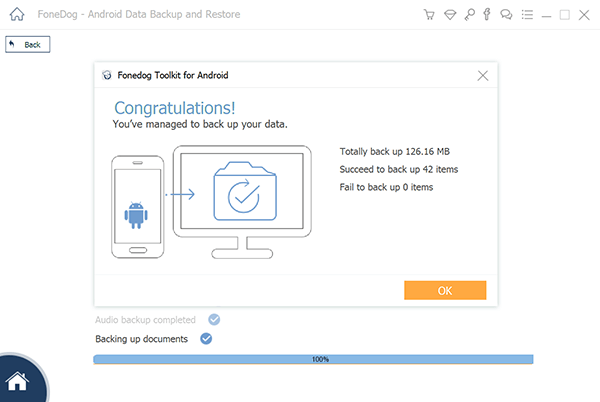 The transfer time depends on the load of data you will be transferring over. It usually can take about a couple of minutes to an hour if you have tons of files on your old Samsung phone.
Part 4. Summary
I think you should know how long does Smart Switch transfer takes now, and also learned an alternative method. Getting a new phone is always exciting. But, transferring your files and setting up your device is challenging especially when you don't know what to do and what app to use. Thanks to the Smart Switch app, it makes file transfer faster, better, and more interesting.
You can also use
as an alternative in case you will experience any issues during the transfer with the Smart Switch app.